We are more than delighted, to open the doors of our beloved restaurant , Bukowina and to wish you all a "Welcome back!" We are happy, to be given once more the chance, to do what we know best: being a welcoming host. As a lot of things have changed, we strive to oblige to the new rules set by the government (wearing masks, keeping a safe distance, testing, etc) and of course a change to our opening hours: Tuesday, Wednesday, Thursday: 14-22 Friday, Saturday, Sunday and Holidays: 12-22
We bid you a cordial welcome beginning Wednesday, 19.05.2021 from 2 o'clock! Take care!
We are happy to welcome you in Restaurant Bukowina. Our menu combines traditional Romanian dishes, such as the cabbage rolls with rice and meat and the fried trout with polenta coating, with internationally renowned classics of the "Slow food" cuisine, such as the delicious Cordon Bleu schnitzel   or the salmon steak in dill sauce.
The restaurant is located in the centre area of the capital city of Vienna and it opened in the month of March 2017. You may find it on the Ballgasse 6/2 street, only a few walking minutes away from the Stephansdom cathedral or the Kärntnerstrasse shopping street.
The family owned business is named after the historical region of Bukowina, from northern Romania. We obtain authentic taste by preparing a part of our dishes with products from that region, which are being delivered regularly from local producers: meat and meat products from "Killer", from Rădăuţi,Suceava and dairy products from "Zada", Suceava.
We wish to honour our presence in Vienna, Austria, by featuring traditional Viennese dishes, in a modern approach: strudels according to season and lamb chops with grilled polenta are only some examples of what our skilled chefs can prepare.
Discover our stylish restaurant in the heart of Vienna and share our passion for good food and great times together.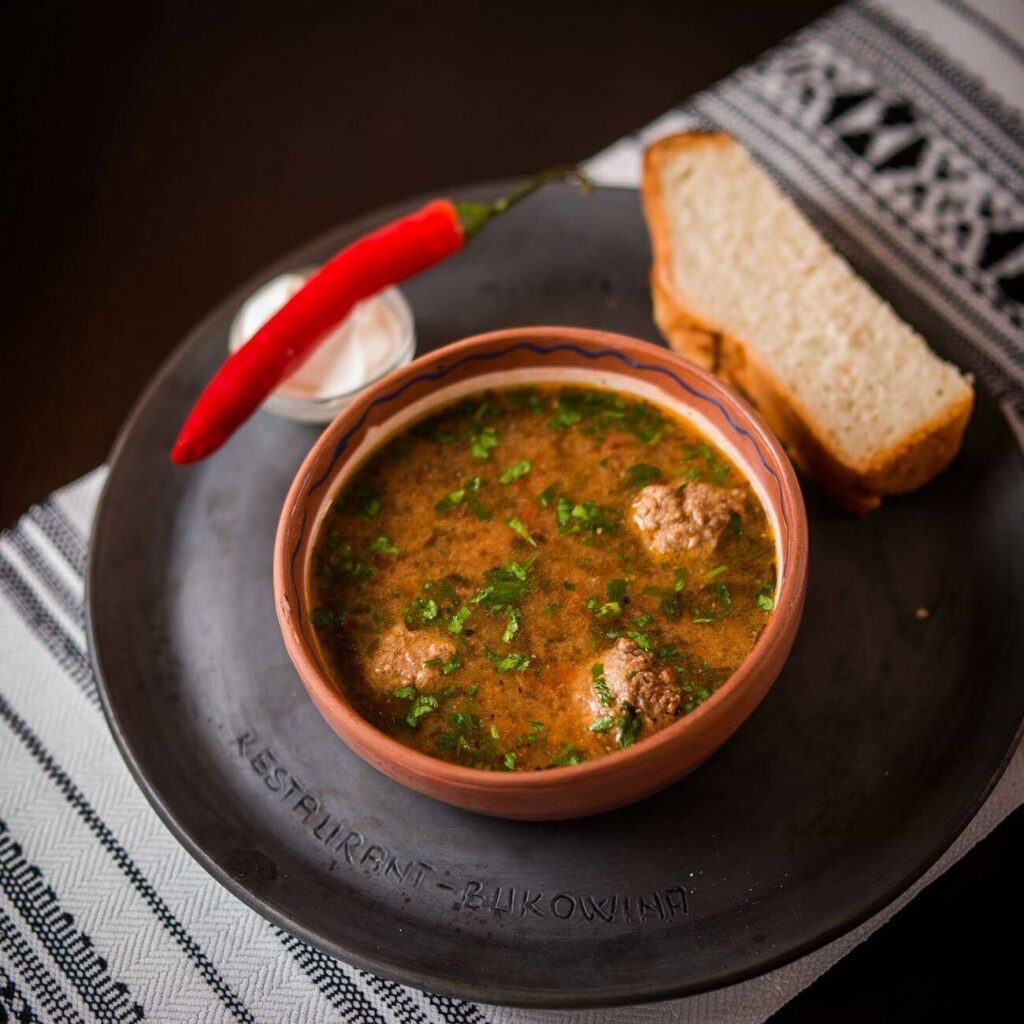 OPEN HOURS
Monday and Tuesday Closed

Wensday – Sunday 12-22
HOLIDAY  FROM 15.08.22 TO 6.09.22